Welcome to 27 on 27th
Exclusive Events and Unmatched Lifestyle That will Exceed Even the Highest Of Expectations. Here's What's Happening This Month at 27 on 27th!
Review 27 on 27th On Yelp!
Tell the World Why You Love Living at 27 on 27th!
Introducing Resident Bulletin Board
Heatherwood Luxury Rentals is excited to offer our valued residents a new leasing feature geared toward networking our communities. A great feature in resident portal is a community message board called Bulletin Board.
Bulletin Board is a place for residents to exchange messages on the home page of the resident portal. It allows for residents to post messages that can be seen and responded to by all other residents of the property. For example, If you are having a moving sale, you can post the information of that sale on Bulletin Board. Or if you are requesting information about the services in the area you can post here seeking help and reviews from the community.
All posts will need to be approved by our moderators to ensure everyone's pleasant experience. Please be advised postings about gambling and personal business ventures are not allowed.
Heatherwood continually strives to provide the best overall leasing experience for our residents. We always welcome feedback on how we can continue to grow together.
Events
---
Candy Bar!
In the spirit of National Candy Month, celebrate 27 on 27th style with a with a wide variety and assortment of candies in the lobby. Grab a treat on the way home for some dessert.



Saturday • June 2nd • 12:00pm-2:00pm • Lobby
---
---
Morning Strength and Stretch!
Morning Strength and Stretch w/ Hailey



Saturdays • 11:30am-12:15pm
---
---
Power Yoga!
Power Yoga w/ Jane



Tuesdays • 7:15pm-8:15pm
---
---
Cardio Kickboxing!
Cardio Kickboxing w/ Laszlo



Thursdays • 8:15pm-9:15pm
---
---
Wine & Paint Night!
Express your artistic side by creating your own masterpiece with fellow residents over a glass of wine at this amazing paint night led by professional artist, Donna Levinstone. Open to all levels. All supplies will be provided.

Kindly RSVP by 6/11



Thursday • June 14th • 7:00pm-9:00pm • 3rd Floor Recreation Room
---
---
Father's Day Donuts & Treats For Dudes!
Come one, come all to our 27 on 27th style donut bar. Join us in the lobby and celebrate the loved ones in your life. Grab some sweets and treats that will be sure to please.



Saturday • June 16th • 12:00pm-2:00pm • Lobby
---
---
Tabletop Herb Garden Workshop!
In the spirit of National Gardening Month, learn how to grow your own exotic houseplants from the many unusual and interesting fruits and vegetables around the world found in our market today. The origin and history of food plants will be discussed, along with appropriate plant care.

Learn how to care for the herbs while they grow and how to use them once harvested. Plant your own collection of herbs to bring home in an indoor herb garden. All supplies will be provided.

Kindly RSVP by 6/28



Saturday • June 30th • 12:00pm-2:00pm • 3rd Floor Recreation Room
---
---
Rooftop Firework Viewing!
This year, the Macy's Fourth of July Fireworks will take place on the East River. Join us on the rooftop for the show! The display is scheduled to begin at 9:20pm and typically lasts about 25 minutes. We cannot guarantee that you will have a perfect view from our rooftop due to some high-rise buildings.

Due to limited capacity, the viewing party will be for residents only (no guests permitted). If you wish to attend, please RSVP by June 28th. You will also need to pick up a wristband at the front desk on June 28th. Wristbands will be distributed on a first come - first serve basis. Once we reach capacity, a waiting list will become available. Wristbands must be worn upon entering the rooftop to gain access for the fireworks.

RSVP by June 28th



Wednesday • July 4th • 9:00pm • Rooftop
---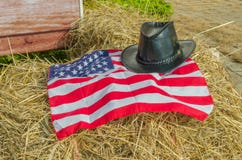 ---
Southern Themed 4th of July Party!
Celebrate the Red, White and Blue! Join us for our Southern Themed 4th of July Party! Be sure to wear your favorite plaid shirt and saddle up with classic BBQ and all the fixin's. Don't forget to come hungry and ready to celebrate 27 on 27th style! Please RSVP by clicking the button above or to 27lifestyle@heatherwood.com. We hope to see you there!
Wednesday • July 4th • 6:00pm-8:00pm • 3rd Floor Recreation Room + Terrace
---